Specialty Contact Lenses from Our Philadelphia Optometrists at Trend Eye Care
All eyes are not created equal -- but fortunately, neither are all contact lenses. If you have a particular refractive error, eye condition or other complication that makes ordinary soft contact lenses problematic for you, our Philadelphia eye doctors can provide the right specialty contact lenses to suit your needs.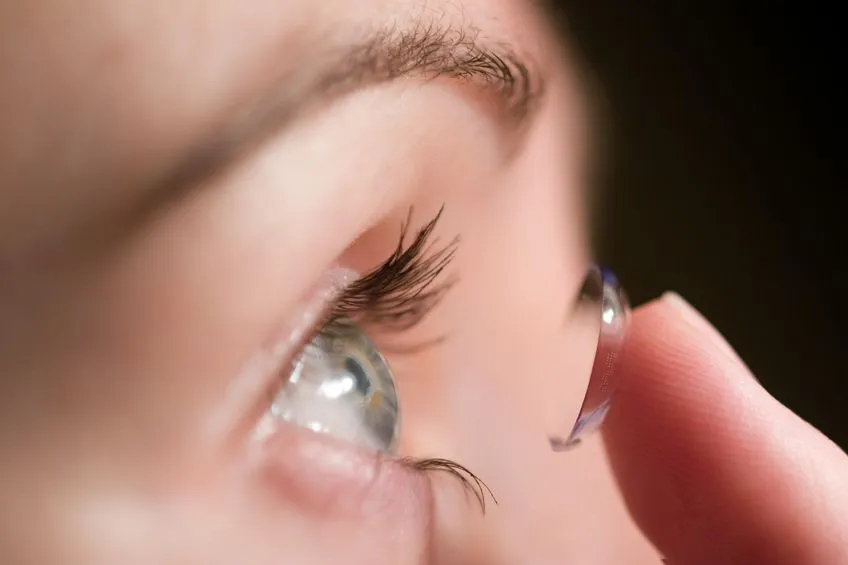 Contact Lens Options for "Hard to Fit" Eyes for the Philadelphia Community
A contact lens exam can reveal particular complications that make your eyes " hard to fit." For instance, extreme refractive errors or keratoconus (an eye disorder that causes the corneas to bulge into an abnormally cone-like shape) cannot be treated effectively with ordinary soft contacts. Soft contacts can also aggravate dry eye and tend to collect stray eyelid proteins, which can give some people an eyelid inflammation called giant papillary conjunctivitis.
These cases call for various types of specialty contact lenses that are better equipped to overcome the challenges at hand -- and that's where Trend Eye Care can help. Our Philadelphia optometry clinics' specialty contact lens options include:
Rigid gas permeable lenses

- Unlike soft contact lenses, a rigid gas permeable lens maintains its pre-set shape instead of conforming to the cornea underneath. This allows for consistent, highly accurate vision correction even in more advanced cased of hyperopia (farsightedness) and nearsightedness. They are also less prone to collecting eyelid proteins than soft contacts, making them better for people with giant papillary conjunctivitis.
Hybrid lenses

- If you find rigid gas permeable lenses less than ideally comfortable, we can fit you with hybrid lenses instead. True to their name, these lenses have a rigid center and a softer rim, providing both comfort and accurate vision correction.
Scleral lenses

- Scleral contact lenses are an excellent choice for correcting your vision if you have keratoconus. Because these oversized rigid lenses are anchored on the sclera (the white of the eye) and extend completely cover the cornea, they effectively take over the abnormal cornea's job to provide you with optimal vision. These lenses are equally effective at correcting hyperopia, myopia and astigmatism while also helping dry eyes retain moisture.
Toric lenses - A toric lens is a specialty contact lens that is specially shaped and weighted so that it won't shift or rotate its position on the cornea. We often recommend toric lenses for astigmatism, a condition in which individual zones of the cornea require specific degrees of correction.
Bifocal and multifocal lenses

- Many middle-aged and older individuals develop presbyopia, a stiffening of the intraocular lens that makes near focus a challenge. If you already had trouble seeing distant objects clearly, you may need bifocal or multifocal lenses to correct your vision at all ranges. Our Philadelphia optometrists can fit you with multifocal contact lenses that provide these corrections for both eyes -- or monovision lenses that put the near correction in one eye and the distance correction in the other.
Call Our Optometry Center at either Northern Liberties or near Temple University Today
A thorough contact lens exam can help our optometrists identify hard-to-fit issues. Call our Philadelphia optometry centers at Northern Liberties at 215-554-6222 or near Temple University at (215)-554-6222 to schedule your exam and order specialty contact lenses! New patients can receive 10% off their eye exams, glasses, and contact lens today!