Eye Exams at Trend Eye Care Help You Enjoy Optimal Vision for Life
If you think about the importance of clear eyesight in your everyday life, you probably don't even want to consider the possibility of losing that precious gift. But eye disease, eye function problems and vision disorders can threaten your ability to view the world and people around you -- and some of these problems can start damaging your eyes without your knowledge. Fortunately, regular eye exams from our optometrists at Trend Eye Care can help you stay on top of any problems that occur so you can maintain optimal vision for life.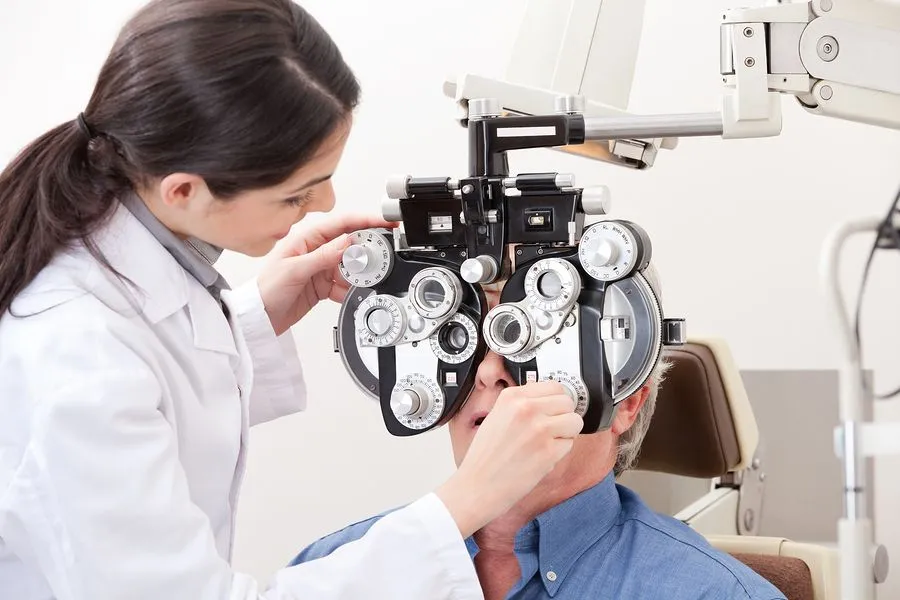 Why are Vision Exams from Optometrists so Important?
If you're seeing all right (at least as far as you know), you may wonder why eye doctors are so insistent on annual eye exams. The truth is that many of the most damaging eye disease, such as macular degeneration and glaucoma, may show no symptoms at all for years, even as they're slowly destroying your eyes. Regular eye exams let our optometrists catch these diseases as early as possible so treatment can begin right away, minimizing additional damage and helping you maintain usable vision.
The Major Phases of an Eye Exam at Our Optometry Center
When you go in for a comprehensive eye exam at our optometry center, you can expect to undergo evaluation in three major categories:
Eye health - This is where we examine your eyes, inside and out, for any signs of disease. Our optometrists use a variety of specialized tools and equipment to accomplish this, including tonometry to measure your eye pressure (which can tell us whether you're at risk for glaucoma), slit lamp testing to study your lens, cornea and iris, and dilation of the pupils to help us examine large portions of your retinas.

Eye function

- Your eyes must function well individually, coordinate with each other and collaborate with your brain to produce clear, three-dimensional vision. We can evaluate your color perception, depth perception, eye alignment, eye teaming and tracking ability, focusing ability and other essential eye functions.
Vision testing - Anyone who's been tested with an eye chart before is familiar with this phase. If you find particular lines difficult to make out, our eye doctors will try different corrective powers until we have the ideal corrective vision prescription for your needs. You can then order glasses or contacts right here in our optometry center.
Eye and Vision Testing for Philadelphia, with 2 Locations near Temple University and Northern Liberties
Trend Eye Care wants to be your go-to source for eye exams and vision testing in the Philadelphia, Temple University and Northern Liberties areas. In fact, there's never been a better time to discover our skill and expertise in this department -- because we're giving new patients 10% off the price of a new patient eye exam, glasses and contact lenses. Do your eyes a huge favor by calling either of our optometry offices and scheduling an appointment with our optometrists!